As promised, a hands-on review of DWC's latest, arguably most ambitious, and indisputably one of their most spectacular releases to date. . .
I am reviewing issue number 006 of 100. The kit is comprised of 9 pieces + logo'ed groundwork plinth, and its design is based on Clint Langley's superb artwork of Pat Mills' creation in their collaborative masterpiece, the 4-volume
The Volgan War
.
The castings are exceptional! It will require some careful seam-work, but nothing that anyone with a few figures under their belt will need to sweat over.
This is your goal if you choose to accept the challenge. . .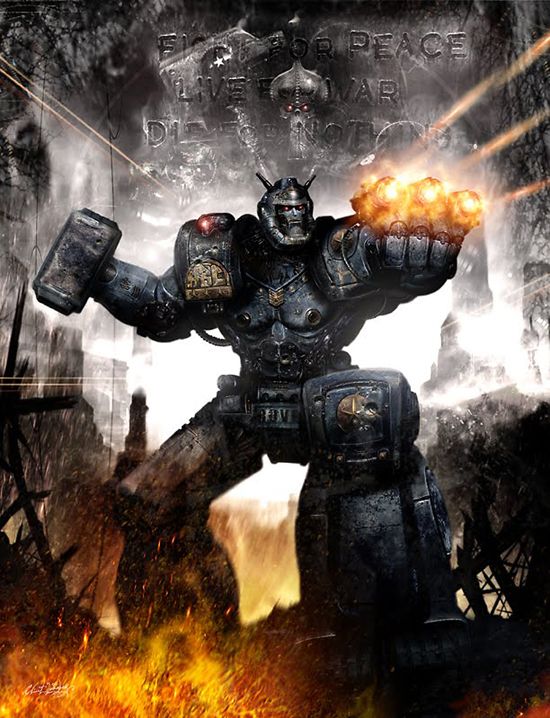 "When the cost of a hobby exceeds the fun and doesn't attract new people, the game is over." -
Oscar Koveleski, August 2003