Work has begun in earnest!
Unless one is completely satisfied with the product as presented (i.e., quasi-historical), there will be "some" work involved. And nearly all of it will involve the helm. . .
I won't bore you with the minutiae as I have in my previous discussion groups/forums; however, if you are interested, then by all means further the discussion via your comments. Bottom line, if Edward is your subject of choice, you will have to rework the lines of the helm AND sculpt a new crest. And please note that Andrea based their helm on the Pembridge helm, not Edwards's!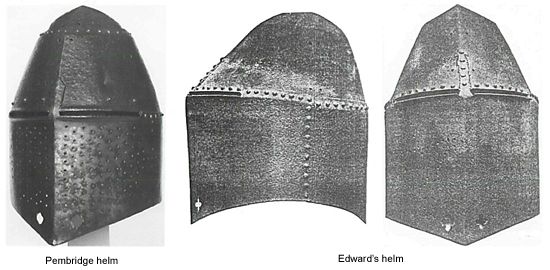 If your subject dates from the last quarter of the century, you will have to resculpt (read: convert) the helm to a prototypical frog-mouthed helm before sculpting a new crest. Given the relative simplicity of these helms, it is not as daunting a prospect as it might appear; BUT do your research and gather your references!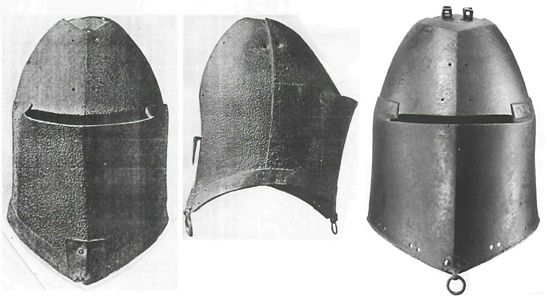 I have decided to take a more circuitous route in my conversion. First, I am roughing-in the lines to Edward's helm: after refitting the "faceplate", I have extended the faceplate to create a one- piece front half of the helm in MS. This will lock my proportions and eliminate any mid-plate seams. Once cured, this will provide the basis for the conversion to an early frog-mouthed helm.
"When the cost of a hobby exceeds the fun and doesn't attract new people, the game is over." -
Oscar Koveleski, August 2003