I am having a ball with
Oberschütze Senfgas. . . so much so that I decided to get a head-start on things and ordered the third release in Quarantine Studio's The Dead Reich series, Panzerkom-mandant J
ürgen, over the 4th of July weekend. This bust was unveiled/ [pre-]released at WF this year, and I was frankly doubtful that the studio-casts/APs would still be available. But I contacted the folk at QS, and luckily, William was still casting!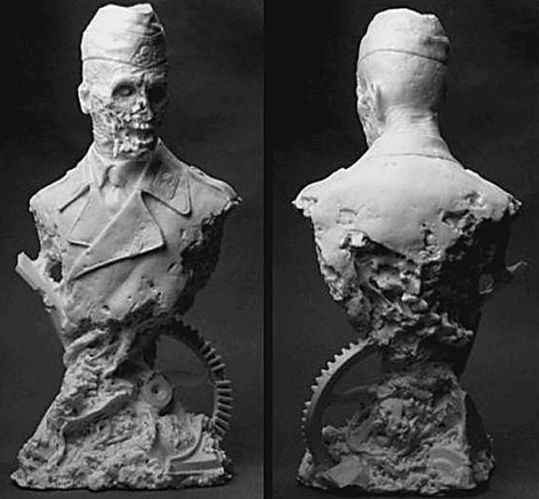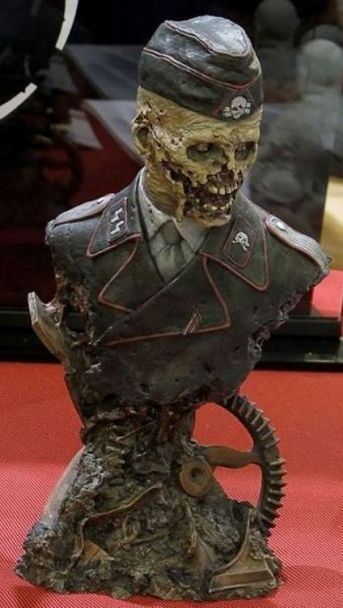 (display sample painted by the sculptor, William Paquet)
It finally arrived today, and yes, however frustrating, it was worth every minute of the wait! This is a gorgeous one-piece casting!! MANY THANKS to William, who is every bit as good a mold-ma- ker and caster, as he is a sculptor and painter!!!
As a sidebar historical note, while the piece is generically titled--as is this posting, the rank of our subject, as provided, is that of a
SS-Untersturmführer (2nd LT).
That's it for now. . . Stay tuned!